Over 20 students in the Class of 2021 were recently celebrated by the Floyd Academy during a mid-year curbside graduation ceremony.

The milestone, typically celebrated with a luncheon for graduates and their families, was held curbside this year due to the pandemic.

"We are incredibly proud of our graduates who worked so hard to earn their diplomas," Floyd Academy principal John DeBenedetto said. "They recognized the importance of a high school diploma, and, despite incredibly challenging circumstances, put their noses to the grindstone to get it done."

The students, with the right support from their educators at the Floyd Academy, overcame various challenges to reach this capstone of their K-12 academic careers, including the untimely passing of family members, homelessness, a house fire, anxiety and much more. Members of this year's Class of 2021 have future plans that include going to college or a trade school, enlisting in the armed forces or transitioning directly into the workforce.

"Each student's journey was different – some climbed over obstacles and others scaled mountains – but they all got to the finish line," DeBenedetto added. "Their futures are bright and I look forward to all that is in store for them."

The following students were recognized: Jasiya Brewer, Walter Brown, Mark Burks Jr., Stanley Cadet, Makayla Doran, Estefani Espana, Jeremiah Giraud, Tynae Hankins, Nisiah Jones, Anastasia Kite, Alexia Koukouras, Jelani McKay, Erik Neff, Anthony Nicholson, Sabrina Passaretti, Kiana Pope, Alysissa Reid, Dylan Rendon, Brileeana Rosario and Akrira Terry.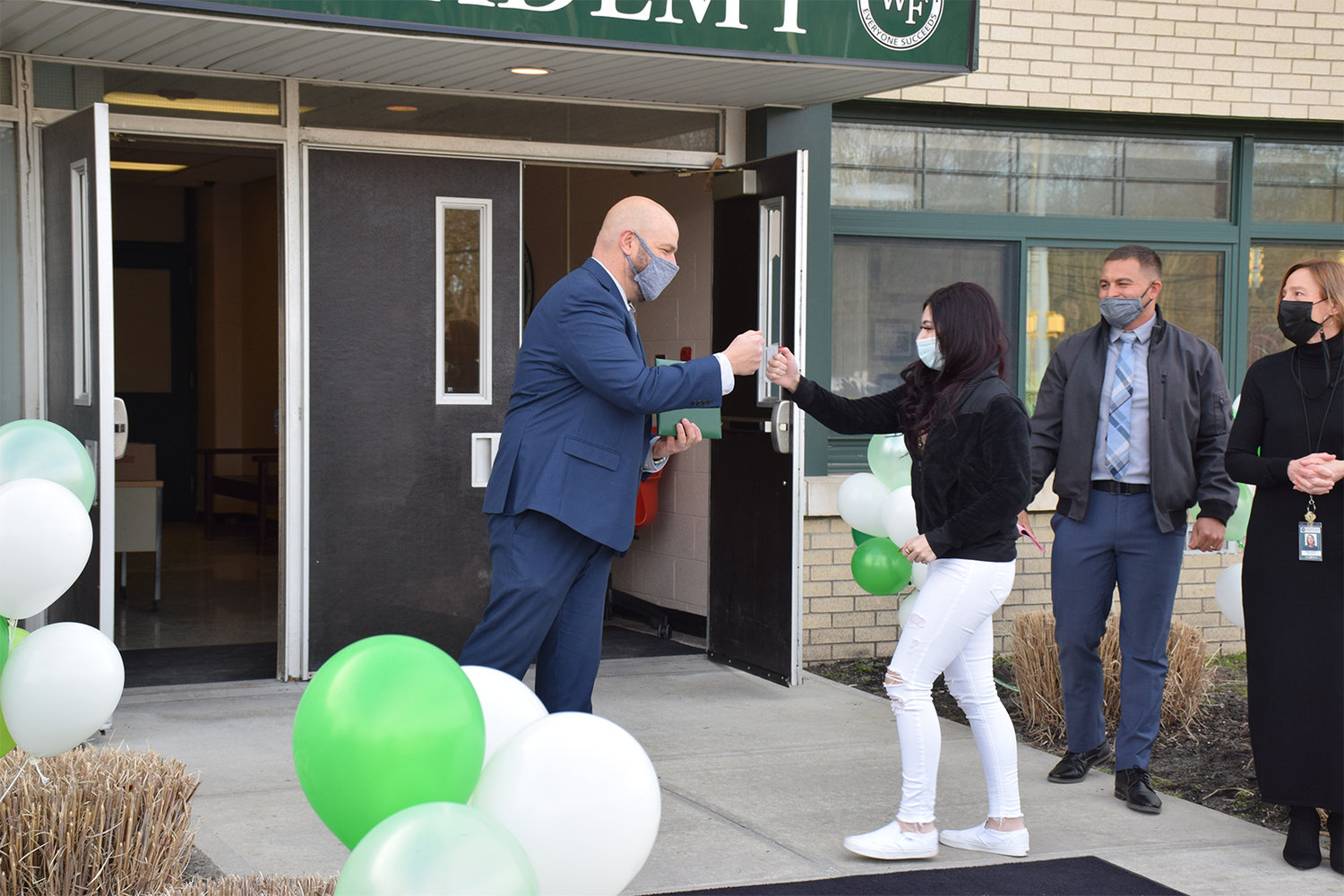 The Floyd Academy is an alternative education program to help students succeed in a non-traditional school setting. Established in September 2016, the Floyd Academy serves approximately 75 students in grades 10 through 12.